It is now known that users use their smartphone every day and use it for the most varied uses: to inquire, buy, book, study but also for entertainment.
It is therefore increasingly important to optimize your sites for the mobile version, thinking of adding a real mobile app alongside them.
Speaking of the importance of mobile apps, it is appropriate to reiterate their function fundamentally, which is to allow immediate use of content.
First of all, it is important to have a mobile app optimized for all devices, so as to facilitate your users to use your services frequently.
In fact, opening some apps through a browser would be slower and much less practical.
Instead, the app must be as responsive as possible and, with a few simple steps, be able to reach and involve a large number of users and respond to their specific user needs, quickly and efficiently.
The topic of usefulness and importance of mobile apps is particularly relevant when you consider the fact that many apps can also work offline: what an undeniable advantage!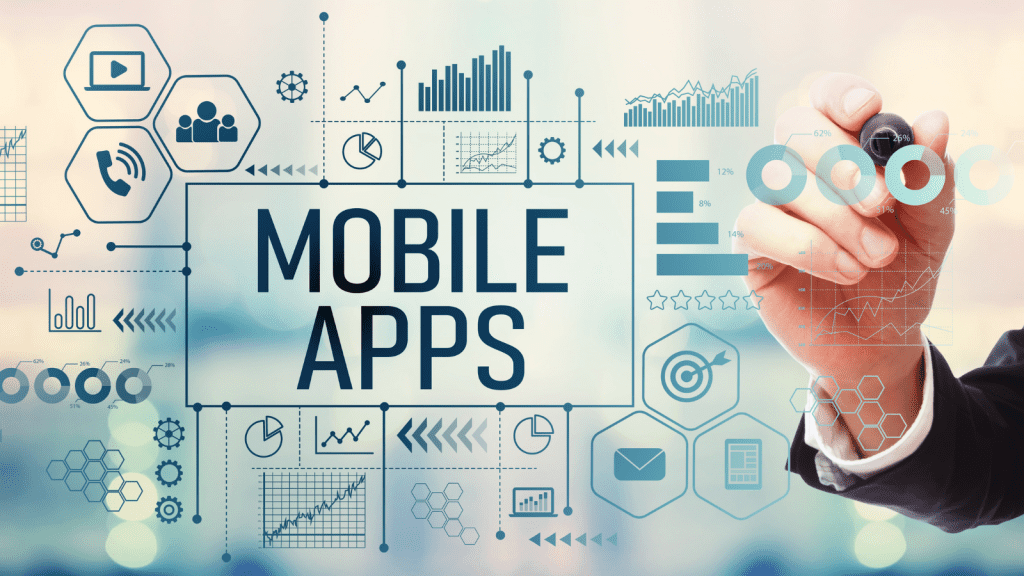 And since an image is worth a thousand words, it is essential that first of all the apps are beautiful to look at and easy to use.
A visually appealing app is generally the result of an accurate analysis in search of an efficient user experience and user interface.
Therefore, designing an app following the principles of UI / UX design allows you to improve the user experience and increase the downloads of your mobile app.
As with any product or service, before downloading the app it is necessary to make the app known: obtaining a large number of downloads is very complex if users do not know your app.
You will then have to define a strategic plan to promote your mobile app, which develops on different tools. For mobile apps there is ASO (App Store Optimization), just like SEO (Search Engine Optimization) for web pages.
You will then have to optimize the product page on the store to appear among the search results of users of the various App Stores.
A look at the market can reiterate the importance of mobile apps and the opportunities they offer. The apps currently available for download on Google's Play Store and Apple's App Store are about 5 million and smartphone users spend 85% of their total time on about 5 applications.
Furthermore, almost 4 out of 5 users no longer use an app after 72 hours from the first installation.
To make the most of the importance of mobile apps, investments in App Campaigns are recommended to advertise your app on Google platforms, with a simple and unique setup that allows you to reach users while doing a search, while using another app (thanks to the Network Display) or while watching their favorite video (on YouTube).
A promotion on Social Networks is essential: a page dedicated to the app will allow you to communicate the advantages of our product or service to potential users and to involve already active users by inviting them to share their experiences with us: this will create a community of people, of our mobile app.
Let's not forget the importance of the mobile apps of offline campaigns.
A very useful tool is the QR code with which you can redirect a user from a paper publication to a website or directly to the app store.
The other "classic" media such as magazines and printed paper, posters, flyers must be used in harmony with the global marketing strategy.
Have you understood the importance of mobile apps?